Formation Professionnelle Initiale en Tunisie Le cursus de la formation initiale est constitué de trois cycles à savoir : 1. Un premier cycle sanctionné par le Certificat d'Aptitude Professionnelle (CAP),...
The Symphony academic department, known to be called Symphony University, is a private entity dedicated to learning and continued education.As we find easier to dispatch courses into specialized and stand...

As a leading research institution, Symphony University strives to provide innovative, diverse and superlative instruction to our students, creating the future leaders of the global community.  This endeavor recruits faculty...
Recent Posts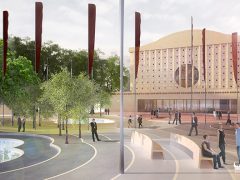 Welcome to WordPress. This is your first post. Edit or delete it, then start writing! ...